Who said Eastern Colorado doesn't have a decent (huntable) population of pheasants.
This past January I had some great days afield chasing some late season birds. Yes, I had to drive about 6 hours round trip but hey I haven't seen too many wild roosters hanging around in Denver! Several weekend day trips produce birds and many more flushed.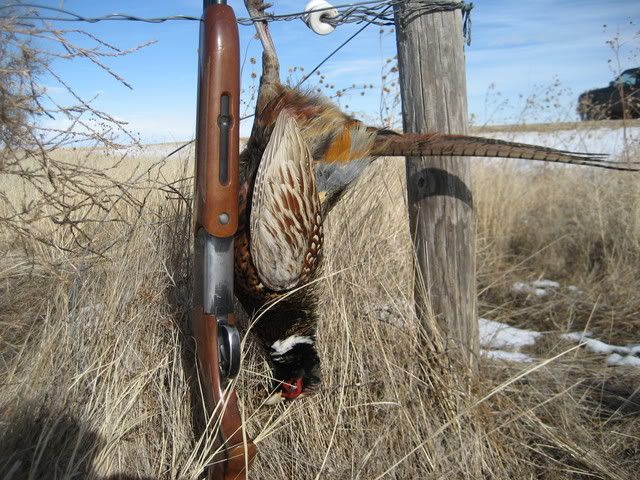 If you look closely you will see about 6 birds in flight.